Once you reach Mykonos, either by plane or ferry, there are several ways to get around with relative ease:
On foot /riding a bike– Walking or riding a bike is suited for wandering through the charming Mykonos capital or Chora. Now, if you get lost in the maze-like cobbled streets, the friendly locals will be there to show you the right direction! That aside, it is forbidden to use a motor vehicle in the Chora, which is why you will see everybody walking or riding a bike.  http://yummypedals.gr/
Motorcycle/moped – Using a motorcycle will allow you to reach distant beaches and coves and visit major sites without having to worry about things like expensive fares and parking. If you are not experienced, though, you should be careful because the Mykonos infrastructure is not well developed throughout the island. You will need to deal with dirt roads and bumpy rides to get to remote locations.
Car – Truth be told, it won't help you much to hire a car (or bring your own) here not only because of the parking scarcity but also the costly fuel. On top of that, the narrow streets call for special driving skills which make driving a bit of an unnecessary challenge. On the other hand, renting a car will allow you to explore remote places that a bus will not take. If you absolutely must rent a car, you could consider using a car-hire company located close to the airport. The charges are usually less expensive.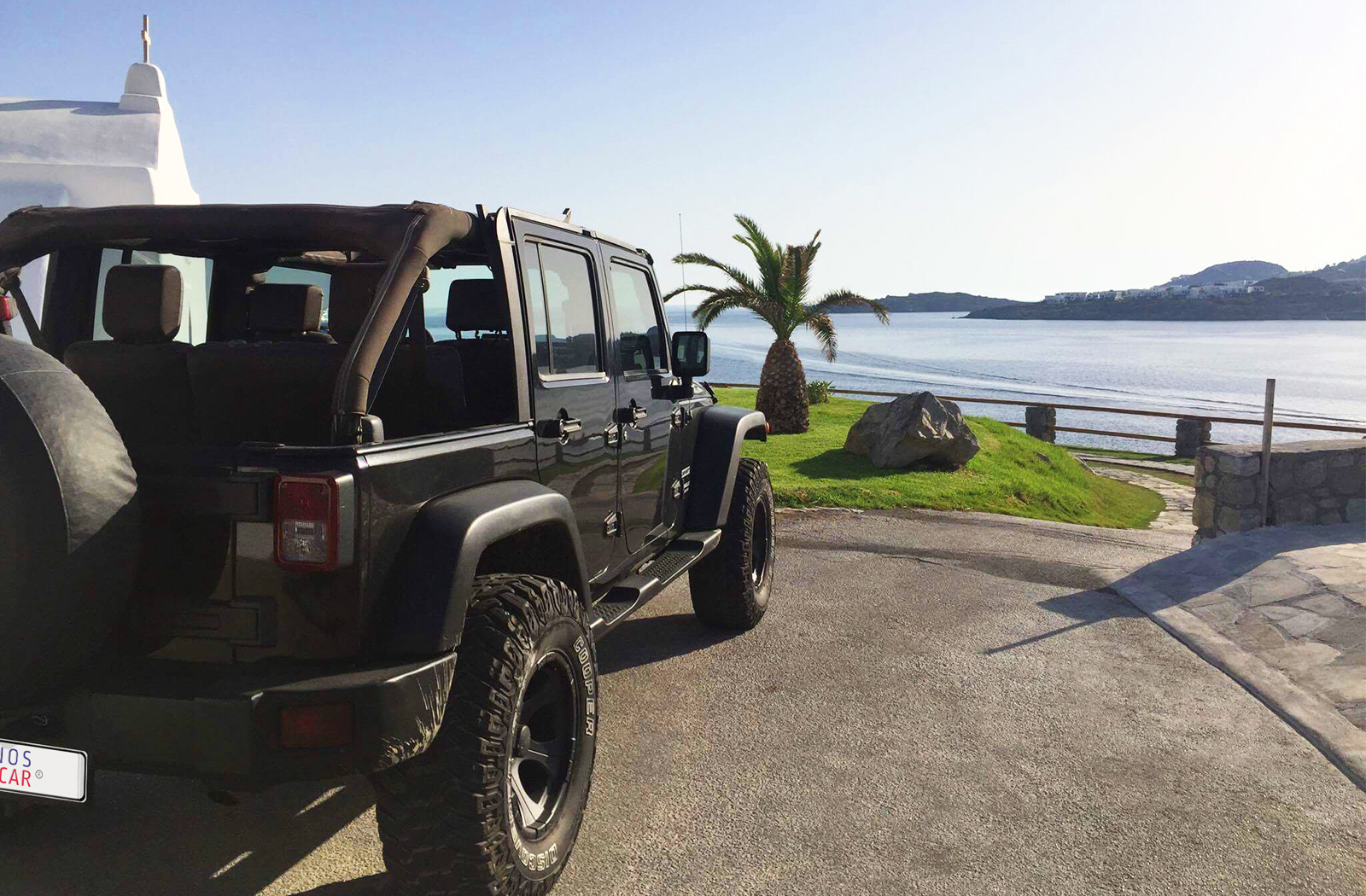 https://www.mykonosrentacar.com/
Taxi –

 

Getting a taxi is perhaps the most convenient way to get from the Mykonos Island National Airport to your exclusive villa, especially if you are carrying lots of heavy luggage. There are two types of taxis (1) the scooter taxis that serve the small city roads and the (2) car taxis that will take you from the outskirts of the Mykonos capital to other villages and towns. Note, though, that taxi fares do not come cheap compared to bus fare, and you may also need to wait for quite a while to find a taxi.

 
Bus – Mykonos has a quite efficient bus system that links major attractions, cities, and beaches across the island. In the busy summertime, the buses are running until the early morning hours (as late as 4 in the morning) that can take you anywhere for a couple of euros. Just make sure you buy your tickets in advance from a stand (there are plenty along the streets) or a tourist shop.

 

And, don't forget to cancel your ticket once you board to avoid paying hefty fines.
https://www.mykonosbus.com/index.en.html
Water taxi – They are a superb option to get to a beach the fast (and most idyllic) way! There are several rides to the most notable Mykonos beaches if you are willing to give a few more euros than with a bus (a one-way trip costs about 4 euros). If you fancy the idea of beach hopping without the need to go back to the Chora, then this is the way to travel. However, given that there are not regular rides, your patience may be tested a bit.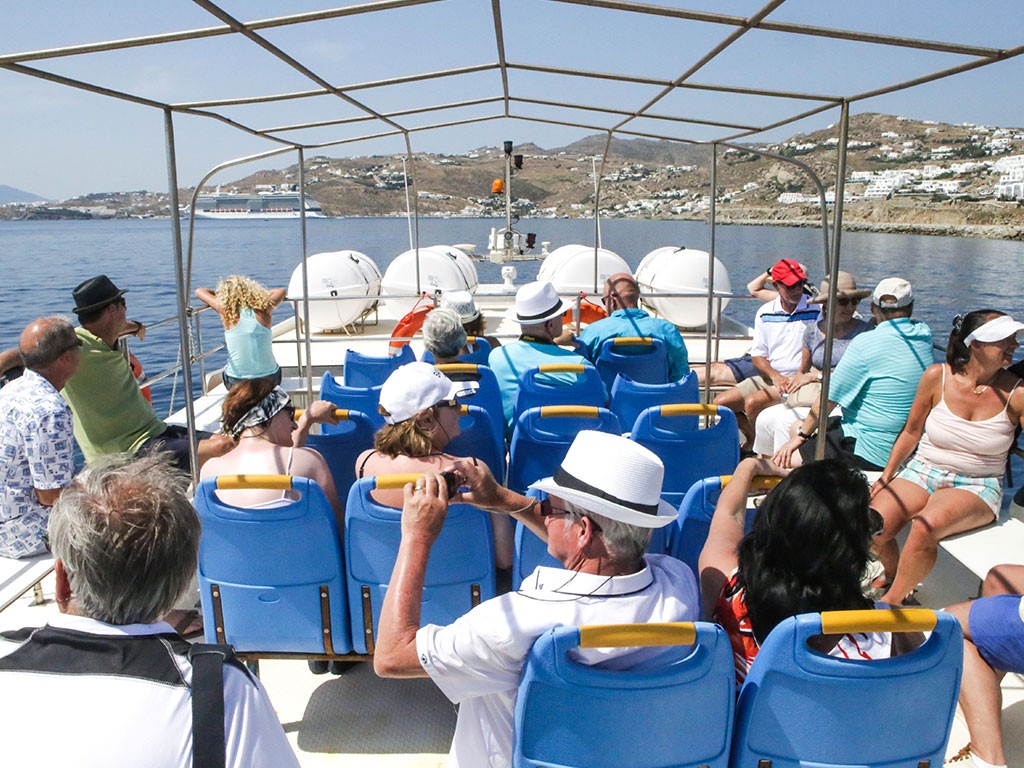 Happy traveling!